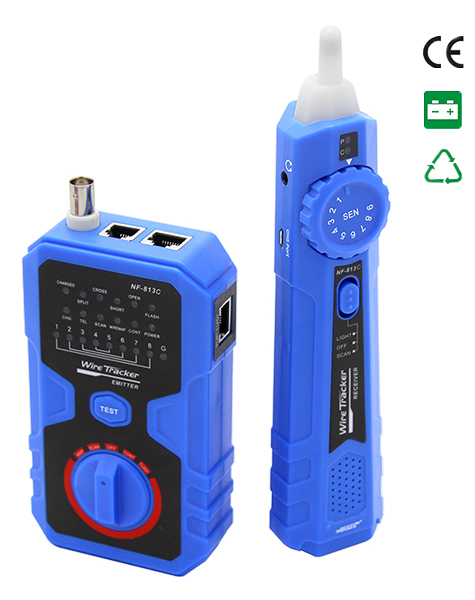 Manual NF-813C
Main functions:
1. Quickly finding the required line pairs among numerous ones.
2. Trace cable with continuous and clear tone, AC Current rejection.
3. It tests physical connection status of network cable, such as open , short , miswire and split connection.
4. Port flash function directly find target cables connected with switch.
5. Telephone Line Test: judging TIP or PING line and judging whether the telephone line is idle, ringing or off-hook.
Benefits:
LED indicates connections and faults.
Flashing assists use in dark corners of the receiver.
Rotary switch choose the function easily.
Test crosstalk when wiremapping.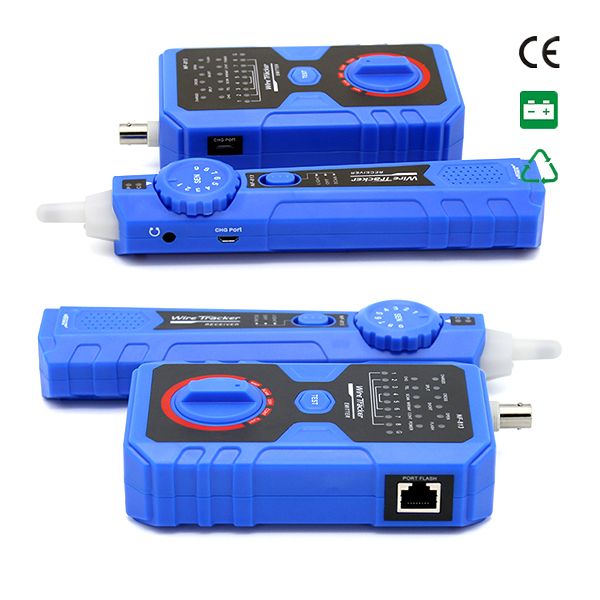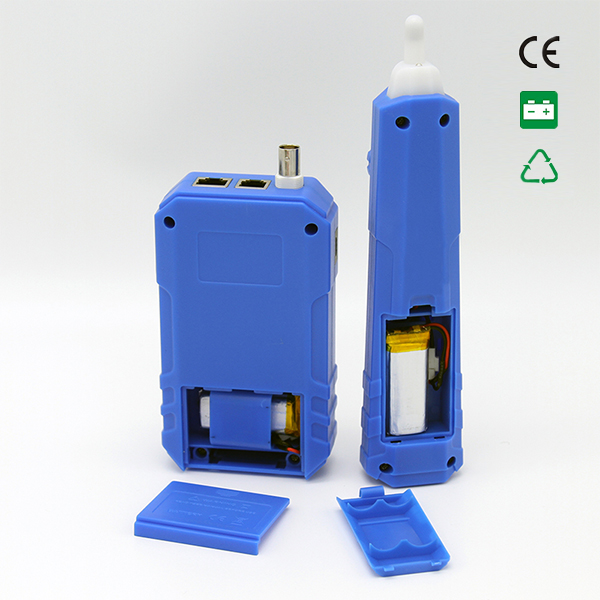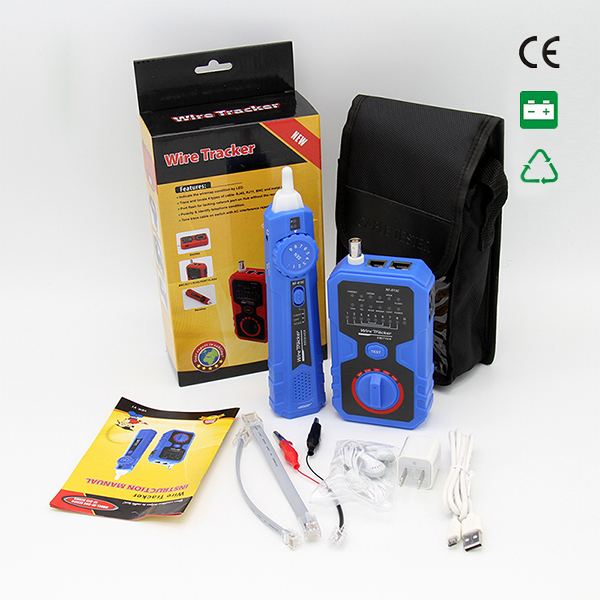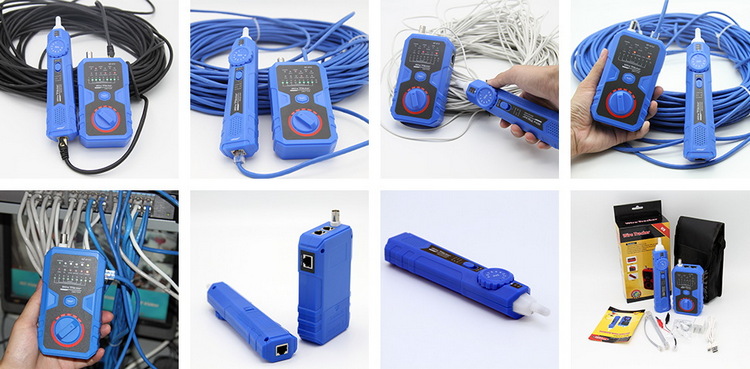 Transmitter specifications
NF-813C
The mas distance of cable mapping
305m
Cable test types
130kHz
Crosstalk test
Yes
Tone mode
2 tones adjustable
Max signal voltage
8Vp-p
Max distance of transmission
600m for RJ45 & RJ11 cable
100m for BNC cable
Battery type
3.7V lithium battry
Size (mm)
135*78*35mm
Receiver specifications
NF-813C
Port
RJ45-8P
Anti-jamming
yes
Battery type
3.7V lithium battry
Size (mm)
203 x 45x 33mm