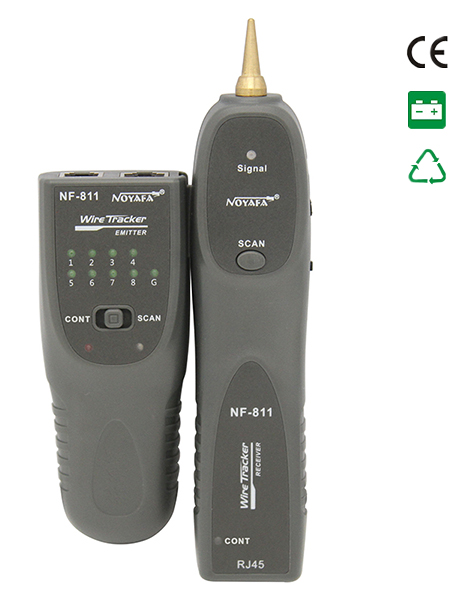 Manual NF-811
1. Tone trace the required line among numerous ones, perfect for tracking RJ11, RJ45, cables or other metal wire (via adapter)
2. It testes physical connection status of network cable, such as open circuit, short connection, misswire and reverse connection
3. Use the emitter to test the status of working of telephone lines, such as judging TIP or PING line and judging whether the telephone line is idle, ringing or off-hook
4. Highlights for 60V endurable, users can track wires which is in low-electricity less than 60V without burnout or damaged.
5. Clips allow easy access to individual pairs and RJ11 RJ45 easily connect to telephone jacks---no need for adapters
6. Used on single conductors, twisted pairs, telephone cable and electrical wiring, a practical tool for service providers in network infrastructure installation, certification, and troubleshooting.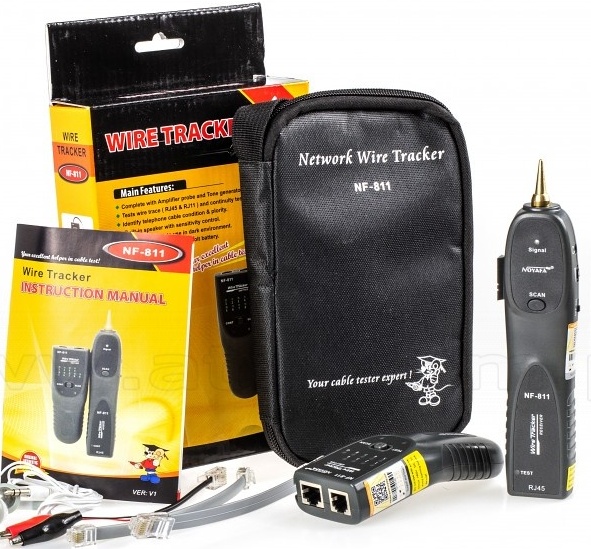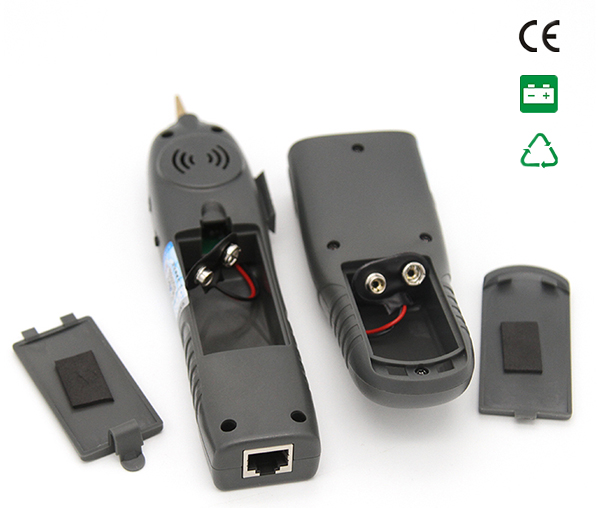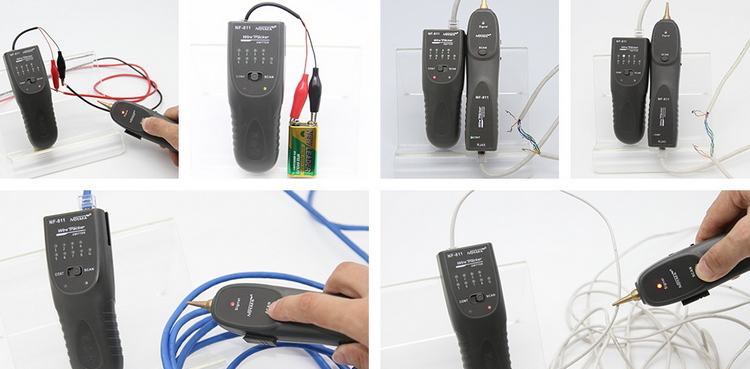 NF-811 Transmitter specification
Dual Tone frequency
0.6kHz
1.3kHz
Max. distance of transmission
2 kilometers
Max. working current
30mA
Compatible connectors
RJ11, RJ45
Max. signal voltage
8Vp-p
Function display
Led for Wiremap, Tone for trace
Voltage protection
DC 60V
Battery Type
DC9.0V battery

x1 pc

Dimension (LxWxD)
130*47*35mm
NF-811 Receiver specification
Tone frequency
0.6~1.3kHz
The Max. working current
90mA
Earphone jack
1
Battery Type
DC9.0V battery

x 1pc

Dimension (LxWxD)
180*45*30mm