Small Form Factor Pluggable (SPF) is basically a fiber optic module that fits into an SFP socket or port on an Ethernet switch or media converter. It facilitates seamless conversion of Ethernet signals into optical signals to transfer and receive data.
SFPs are mainly classified based on their speed capabilities. Some of the types are 100Base, 1000Base Gigabit, and 10Gig (SFP+). For most Fiber SFP modules, the transmission speed is 1 Gigabit, but the newer versions such as SPF+ have a higher speed of transmission, from 10 to 25 Gigabit. SFP transceivers can be interfaced with LC and SC connectors.
For shorter distances, multimode SFPs provide an optimal cheaper solution. The most common multimode SFPs are the 850nm wavelength for a maximum of 550 meters. If there is a need to extend the multimode transmission distance, you can also choose a 1310nm wavelength one for a maximum transmission distance of 2km.
For long reach, single mode SFPs can transmit anywhere from 10km to 200km. Standard 1310nm LX SFP can reach up to 10km, extended 1310nm EX SFP can reach up to 40km; Standard 1550nm ZX SFP can reach up to 80km, extended 1550nm ZX SFP can reach up to 160km; BiDi SFPs transmission distances vary from 10 km to 160 km when using different wavelengths. The most frequently used wavelength pairs of BiDi SFPs are 1310nm/1550nm, 1310nm/1490nm, and 1510nm/1590nm.
WDM SFP+ 10Gb/S Module WDM 1270/1330nm LC – 20km (CISCO compatible) with DDM — пара
Features:
Transmission speed: 10 Gbps
Fiber interface: LC
Type of transmission: SM (Single-Mode)
Wavelength, nm: 1270/1330
Transmission distance: up to 20 km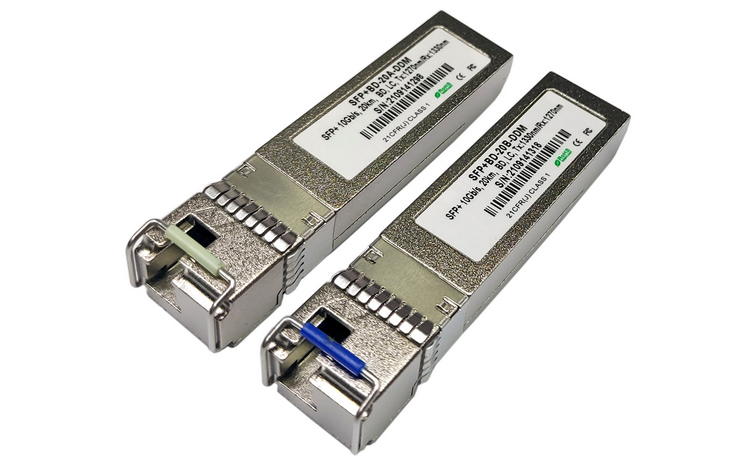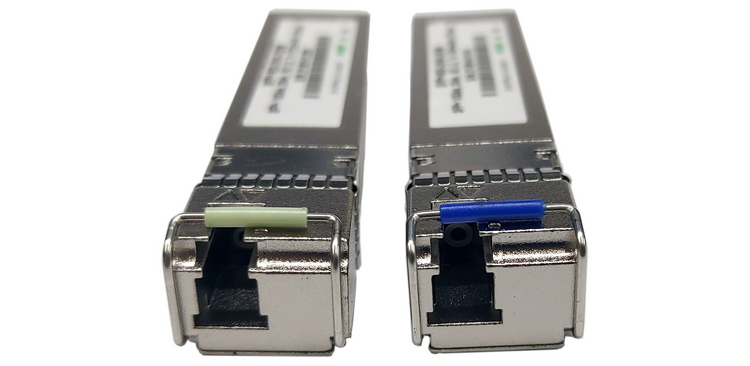 ---
WDM SFP+ 10Gb/S Module WDM 1270/1330nm LC – 40km (CISCO compatible) with DDM — пара
Features:
Transmission speed: 10 Gbps
Fiber interface: LC
Type of transmission: SM (Single-Mode)
Wavelength, nm: 1270/1330
Transmission distance: up to 40 km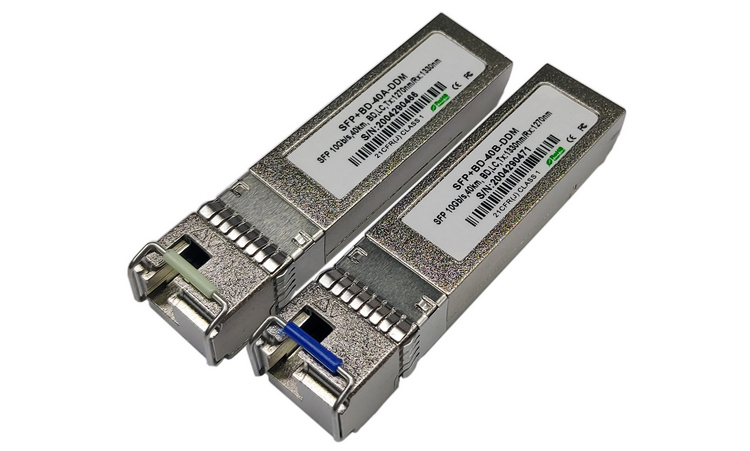 ---